---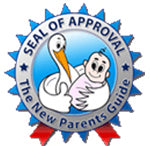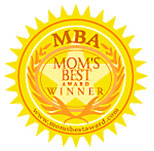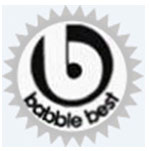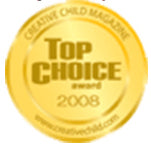 KABOOST Chair Booster for Grownups
Easily adjusts to fit 4-legged chairs (round or square legs)




Quick & Easy
Snaps on chair in seconds
No assembly required
Sturdy
Engineered to improve chair stability
Holds up to 300lbs
Rubberized Feet
Non-slip, won't scratch floors
Grips chair legs firmly into place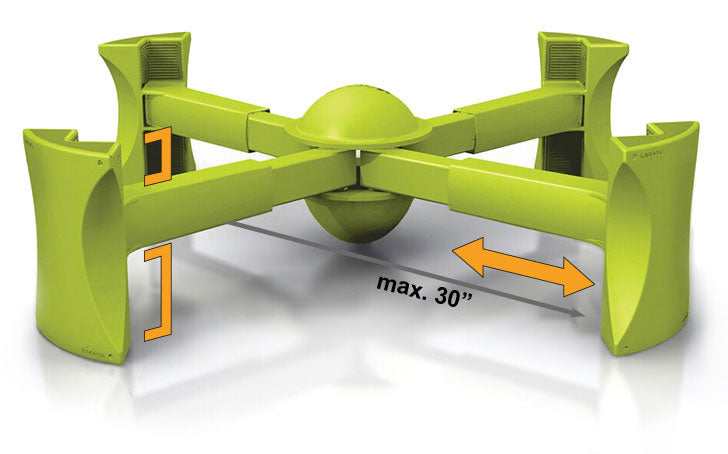 2 Height Positions
Just flip over to boost
Raises chair to either 3.75" or 4.5"
Adjustable Spring System
Fits 4-legged chairs (round or square legs)
Stays attached even when chair is moved
Portable
Compact and lightweight
Weighs 3.5 lbs (13"x12"x6.5")
Easy to fold and carry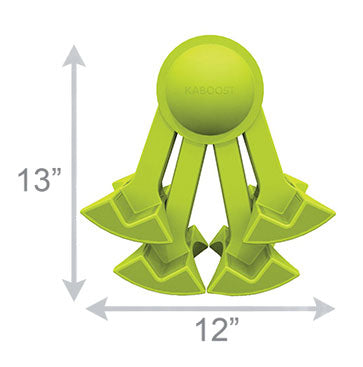 Also available in

Natural

Chocolate

Charcoal
Many Happy Customers
While this product is for small children. I use it for my husband who had back surgery and is unable to sit low in a regular chair. By sitting higher he can get up on his own.
Barbara Mersinger
We got this for my husband, who has a knee injury that makes it difficult for him to get up from a normal-height chair. It works beautifully, and he can get up without assistance. (I notice the packaging says "up to 300 pounds").
ejmh
This device is amazing. I use it for my husband who is partially disable and has a very difficult time rising from a normal chair. The Kaboost gives him just a little extra height to assist him getting up from the kitchen table! Thank you for creating such an awesome device!
Camille
We in my family are tall (6'-6'10") and rising from a regular height seat can be laborious. I ordered one to use at home and I love it!
David Lundberg
I bought this boost chair for my husband who has Parkinsons, and as he has trouble getting up from a regular chair this height adjustment makes it so he can get up off his chair without being assisted.
Doris Hennig
While everyone else is buying this for children and I will certainly use it for my Grandchildren, I bought it for me. I am a quilter and when I travel to classes and have to put my machine on a table it is always too high for me to sew comfortably.
Patricia Brettschneider 
This is great, not only did this work when the grandchildren came over but my Mom who is elderly and very short used it and we didn't have to put pillows on her chair which made her feel uncomfortable that she might slide off her chair. Thank you for the great product.
Jeanne M Kochanek
I purchased the Kaboost for my elderly father so that he would sit higher at their kitchen table. It accomplished that goal perfectly.
Happy Customer
The chair is for me an adult who is very short, Love this!
Diane C.
Believe it or not... I am a small adult (5') and bought this product for myself! It works perfectly. A very simple design very easy to use.
Lilliane Escovedo
I purchased 2 Kaboost's. One for my 2 year old grandson (who had the biggest smile the first time he sat at the table like a big kid) and one for myself. I have severe osteoarthritis in my knees and it's gotten much harder to rise from sitting, over the past year. I can now sit at the table and not struggle to get up when I'm done.
Tricia Miller
Raises the chair just enough that the older person can gently slide out of the chair instead of having to rock to get momentum to raise up out of a chair. Thank you for the extra sturdiness of the non slip feet as well.
Charlotte Bailey
I am a grandma and I purchased it for myself! I have a bad knee and it helps me easily get out of my chair. Wish I had one for every room!
Becky Hyde 
This chair booster was easy to install and perfect for me since I have trouble getting out of a regular height chair. I am not a child and this product should not be limited to children's use. Adults sometimes need a higher seat.
Mary Ellen